Mi vida loca
Hello family, friends, fans, people who stumbled upon this page looking for another Whitney for another reason….. ??  I've been busy!
Sorry I haven't been around on my website lately!  Life has its ups and its downs and, as we all know but we seem to be amazed about over and over, things change.  For me, the past year or so has been very challenging, full (maybe overly-full), and rich with opportunities for personal growth.  I've decided that 2014 will be my last year of competitive triathlon racing.  It's been a wonderful journey full of joy, successes, challenges, discipline, travel, interesting and special interactions with others, pushing my body and my mind….I could really go on and on.  I've been blessed and grateful.  It's time to start the transition – no pun intended – to another chapter without the chock-full scheduled life of workouts wedged in every which-way, tri-geek clothing style (insert compression socks and a visor), year-long tan from swimming outdoors, running late to everything (I wonder if that will change..hmm..), and constantly eating in my car en route to the next thing (wait, I mean just constantly eating…I'll miss that

Some of that I say jokingly, (I'm not a big compression-socks-and-visor type of girl) and some has genuinely become a lifestyle.  And, simply because humans have a difficult time with any kind of change…this will be hard and I have mixed feelings. My triathlon journey has been (mostly) really fun.
I'm ready for other hobbies and more time to do other things.  I hope that the love of pushing my body, competing, and feeling satisfaction from the pursuit of those things will never go away completely, but take on other forms.  I know I'm ready because that love of and satisfaction from triathlon is burning lower now.  And that's alright with me.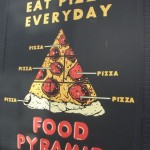 Just in case you were wondering, some of those Other Things I want to do include:
—more hip-hop dancing (I got started this past winter, with a gift certificate from my thoughtful husband!)
————travelling – Latin America for sure, and after watching the movie Secret Life of Walter Mitty I now want to visit Iceland!
—-practicing and keeping up on my Spanish — hoping that any travel to Latin America will help improve it
——–more reading, cooking, baking, taking a class on how to crochet
————–planting a garden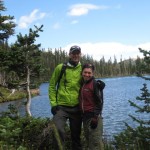 —————taking solitary walks, and going hiking and backpacking with my husband Lucas
——–spending time with myself, Lucas, friends, family – without having to dash off for a workout
Races that are planned for this year:
Boulder 70.3 (now in June) – residents of the retirement community in which I still work will come spectate and cheer again – so fun!!
Vineman full iron-man (end of July) – 25th Anniversary; all previous winners were invited back…will I/can I DEFEND my title…again??!
Ironman Chattanooga (September) – new Ironman (brand) race location
Stay tuned!  As always, thank you for reading and supporting me!