Cuban National Hotel & Fusterlandia: 11/28/17 Tuesday
Charlotte, Anita and I took the 10am tour of the Cuban National Hotel this morning, and loved it.  We had an excellent tour guide named Aeleen (Eileen) who knew the Cuban history back and forth.  The tour is offered free to guests of the hotel, or anyone can go on it for 5CUC$ (Cuban Convertible Peso …I don't know what the abbreviation actually stands for)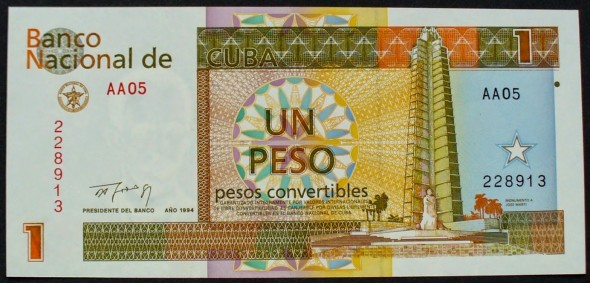 Another note on the CUC, because I find it interesting:  Cuba used the US Dollar until 1994.  The CUC is an internationally unsupported currency, and of note Cuba is not a particularly cheap island to travel around, and not cheap compared to neighboring Central American countries.  Tipping is very much expected, and though most things I'm seeing are not expensive in and of themselves the things to do, transportation in the form of taxis, and higher-end food all add up pretty quickly.  High tips are not expected, but it's difficult not to tip pretty well when you see that tourism is the number one way people make a decent living and generally it is quite apparent that people here work hard, are amazingly resourceful, hospitable and grateful.  Yep, there goes my "budget trip".
BUT, I loved the tour and learned a ton.  The Hotel Nacional de Cuba was built in 1930 and was a flourishing American hotel until everything changed for Cuba and North America in 1961.  The Italian Mafia and many music and film stars (of all nationalities) have stayed in and utilized these hotel and conference rooms.  According to Frommer's Easy Guide to Cuba, The Mob held their 1946 Christmas conference here, and dined on roast flamingo and manatee.  Frank Sinatra spent his honeymoon in a room here, and Kevin Costner fairly recently stayed over while filming the movie "13 Days", about the Cuban Missile Crisis.
I won't go into too much detail here regarding the history I learned about Cuba and the United States because it was a ton of info.  Some things I did know, others I did not, and still others that were shared, of course, from the Cuban perspective and not the things we might have learned in our US history textbooks regarding Fidel and the Revolution and also Cuba's relationship with Russia and details that led up to the Revolution.
We got to go down up to the 8th floor to see a great coastal and city view, and then all the way down into the trenches within the hotel gardens that were used during the 1962 Cuban Missile Crisis.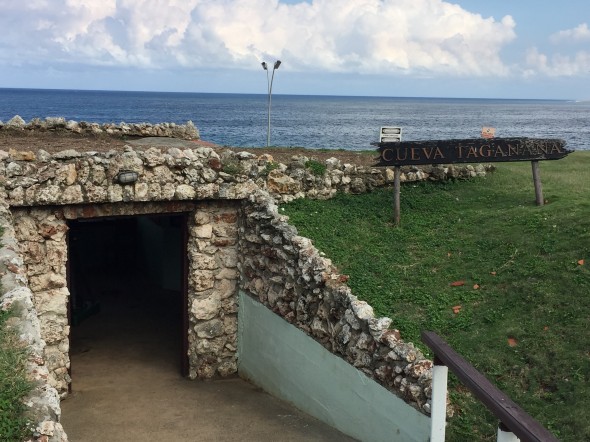 Cleve and Amauri met us around noon and we headed to lunch at a local spot for Cuban bar-be-queue and were not disappointed.  We ordered family-style pork (I don't think they even had any other meat) with various sides, and thoroughly enjoyed.
Next we drove along Embassy Row, which was interesting – especially the Russian Embassy which was built in the shape of the hilt of a sword.
I'm not sure I was supposed to take a photo here, as when driving by there is a minimum speed limit which is not super-slow, probably avoiding gawkers and whatever else you could do from a slow-moving car.
The final stop of today was "Fusterlandia", a very unique neighborhood created by a local artist in 1975 whose last name is Fuster, and whose main inspiration is the well-known Spanish architect Gaudi.  He built and decorated his house and yard with millions of tiny tiles and colors. It's interesting and artistic, and the most impressive part to me is that the rest of his neighborhood has followed suit.  He's inspired many local artists to contribute their styles to the outsides of their modest abodes, and now along the one particular street where he lives there are various artists that display their work for sale, and most are really good.  Some amazing paintings, in particular.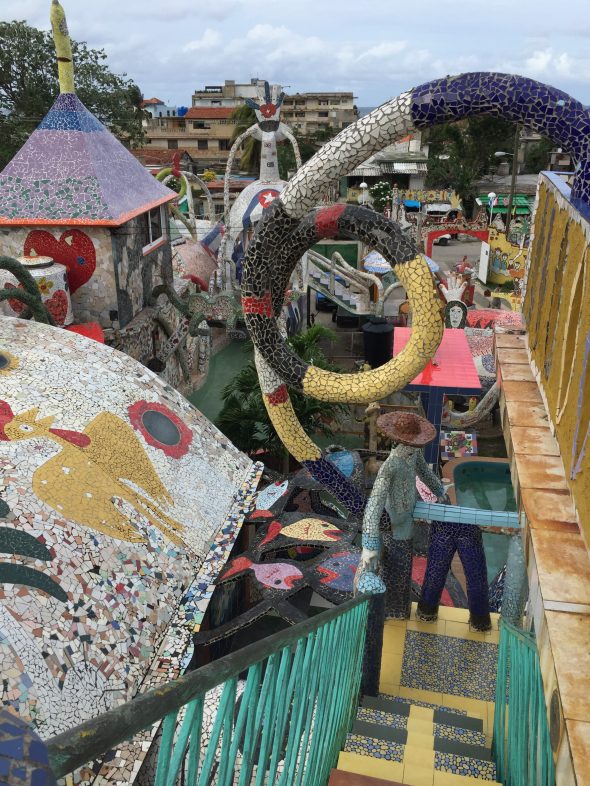 Jump ahead a couple house and Charlotte and I grabbed a great dinner at our now-favorite dinner location Al Idilio, only 1.5 blocks away from the apartment and offers a great variety with local flair.  It's where I had "Ropa Vieja" our very first night here.  The name literally translates to "old clothes" – why, I do not know! – it's tender shredded beef in a tomato and onion mixture and is amazingly yummy.
After dinner we headed to a show for which we had reserved tickets called the Buena Vista Social Club.  Our tickets included drinks, of which the house Pina Colada was highly recommended.  This Cuban music (and some dance) performance was well-known in the 1950s and Charlotte has great memories of seeing them on PBS and wanted to see them some day in person.  Of course the original musicians have passed on, but the show is iconic and several groups and/or individual musicians have won Grammies as recently as 1994 and 2010.  She had told me this was an important show for her, and I said I'd love to attend as well.  I was not disappointed; it was SO good!  The musical talent was amazing, they were great performers – interacting with the audience in meaningful and fun ways.  The 2-hour show flew by, ending with a Congo line and a group dance on the stage.  Yes, I participated!
The show had energized and hyped us both up.  This 37-year old and her 81-year old friend laughed our way home in a pink-and-while convertible Cadillac (that Charlotte said sounded like a tractor) driven by a super-savvy ex-government-accountant-turned taxi-driver young Cuban named Yuri.  We didn't get to bed till 1am and had a BLAST.  I love my life.  It's so funny sometimes!