Thanksgiving in Cali
This year I was so looking forward to Thanksgiving. I haven't been home to see my parents, in Ukiah, California, in a year! They have been very supportive and encouraging of my race endeavors this year, but it was high time I made it back to beautiful northern California to spend some time with them. They live in a lovely, comfortable, and inviting home in a neighborhood on the outskirts of the town of Ukiah. My family (parents and two brothers and I) moved to Ukiah in 1990, and I lived there until I was 20, attending the community college (Mendocino Junior College) from 1998-2000. Ukiah has a nice small-town/community feel, and is surrounded by rugged hills. It's a couple hours north of San Francisco, and about an hour and a half winding yet beautiful drive east to the Mendocino Coast.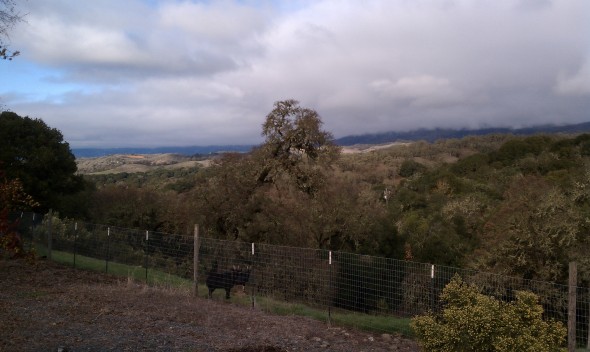 Fall is a beautiful time of year there, and for some reason this year the colors of the vineyards, orchards, and local foliage have stuck around longer than usual. It was stunning, plus, it was just so good to be home. It was also an important trip to which I was looking forward because I was taking Lucas home to meet my parents for the first time. I have met both of his now, and my brother Jeff had also met Lucas a couple times. I wasn't nervous, though, I was excited! I knew they'd love him…and his southern accent and manners.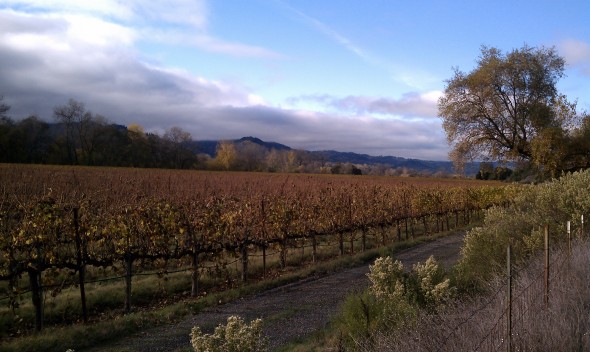 My youngest brother Jay, who lives in San Francisco, picked us all up at the SF International Airport, which is just south of the actual city. Jeff flew up from LA, and we came in from Denver. We'd all had major flight delays, and it ended up being a very late and tired drive home to Ukiah (2 hours) in the rain. (Thanks, Jay!!)
The first moments of coming through the door to my parents' house, to where I still consider "going home", are so delightful to me – no matter how the late hour. My parents have both done a wonderful job of creating an inviting home. My father, whom us kids all have always called Papa, is very handy and creative with wood-working skills and he has done many improvements on their house since they purchased it many years ago. My mom, I call her Monkey – though she would never claim to have mad decorating skills, is truly adept at making a house into a home. The colors, the furniture, the lighting, the seasonal decor…oh, and the full-to-the-brim pantries and the ever-rotating friends-and-family photos on the fridge, all create such a homey and comforting feel. I love going home.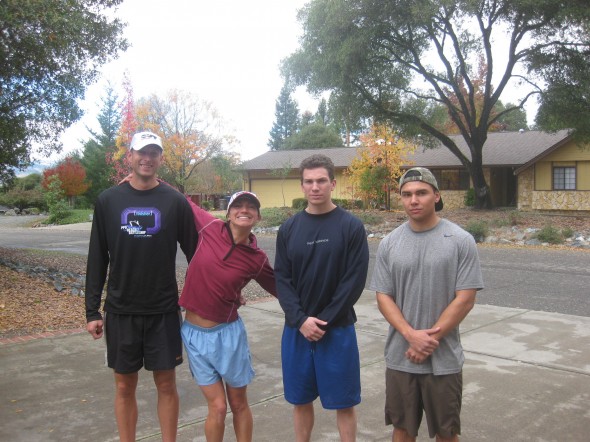 We spent the next few days relaxing in the house, enjoying Thanksgiving day and meal together, going out and about Ukiah to show Lucas around my ol' stomping grounds, including Schat's Bakery where I used to work and still love to patronize, Ukiah High School where we played an early-morning game of volleyball with my dad and his regular Friday morning Volleyball crew, out to breakfast at the Mutt Hutt (mmmmm their Johnny Cakes are to die for!), a hike around Mendocino Lake with my parents, and some wonderful home-cooked meals and playing games at home in the evenings.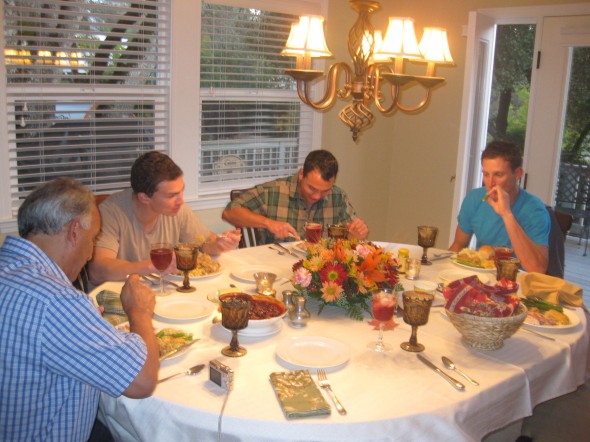 Lucas and I traveled back to San Francisco to spend an evening with some of his close friends Tom and Nicole, whom he knows from his days in South Carolina. They were wonderfully hospitable people and we had a great dinner and conversation the night we stayed with them. The next day Lucas and I did some SF sight-seeing, including Alcatraz, Ghirardelli Square, Lombard Street, and the site of the opening shot of the 90's sitcom Full House. The Alcatraz visit was especially interesting because Lucas' great uncle, Homer Binkley, had done time there in the 1930s and 40s. The boat ride to the island, the tour, the experience there was all really cool and educational.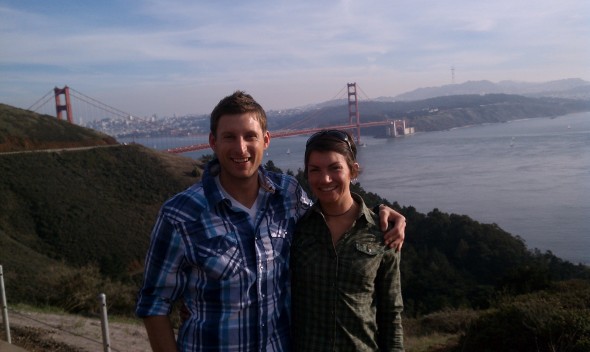 Thanksgiving is a holiday that sometimes get steamrolled by its bigger cousin Christmas, but it deserves a lot of credit, really. It's a holiday that focuses on simply being with family/friends/those you love, and eating – that's about it. And it's wonderful! No matter the season in life, there is always something to be thankful for. Even if it's a challenge to dig out of the stress and funk that life can bring, it is a beautiful practice to find reasons to be grateful…and we all can do it.