My Best Girls, Memphis Trip 2013
I met my two best girlfriends back in junior high, when everything was a little cloudy and we were all figuring out who we were gonna be…  We have had different circles of friends, varied experiences since graduating high school and college, and we are all currently in very different life situations, but these two girls and I have remained dedicated and close friends through it all, ups and downs included.  It's so special to have friends who have known you for a good while, have seen the worst and the best in you, and everything in between, and through it all continue to make it known that they're sticking by you and want to keep getting to know you even as the seasons of life change, throw curveballs, or produce challenges.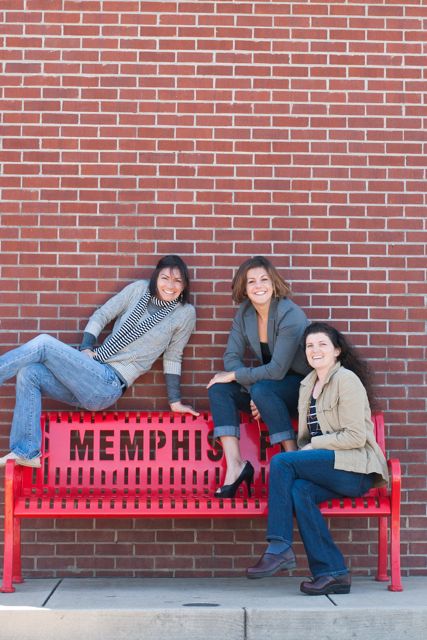 In 2007, Heidi (in a fit of silliness back in college was nicknamed "Monster" which stuck, for whatever reason. My nickname became the same, for maybe another unknown and ridiculous reason) had her first child, Codie Rae.  My other best friend Vanessa and I flew to Memphis where Monster and her husband Wade were living, to visit and see this new spectacle called parenthood.  We had a wonderful time together, committed to making time for a reunion as regularly as possible, and have gathered together in some way each year since.  Heidi now has three kids and Vanessa has one.  Our most recent time together was the last weekend of October, when we all convened once again at Heidi and Wade's comfortable and inviting home in Memphis, TN.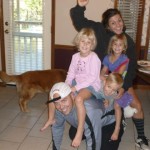 During past visits, we have explored some of the city, attended a Broadway show downtown, been to historical museums, taken a hundred trips to the grocery store, baked dozens of batches of cookies and cakes, frequented a couple specific cupcake stores, gone clothes and accessory shopping at all the consignment stores around (Monster is an amazingly creative gal with an eye for fashion AND bargains), and sipped wine late into the night by a cozy fireplace while talking about life, love, and the pursuit of happiness…as well as tragedy, hardship, mistakes, misunderstandings, and hope for the future.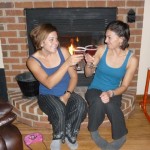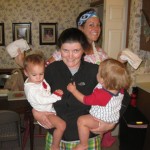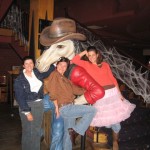 We slowed the pace just a little this year, realizing that four kids ages 5 and under simply demand a lot of the schedule, even with the help of a dedicated husband and a couple babysitters during the days we were visiting.  Also, seeing the city wasn't as important as simply being with each other, catching up, and making time for quality conversation.  We have all had such different experiences over the past handful of years, but that fact feels like a strength when we convene and admit some of our deepest hurts, fears, hopes, dreams, and are there face-to-face to comfort, encourage, and coach each other.  We also share a common faith that ties our hearts together and helps us sharpen each other through the ups and downs of life.  It is not often you have a person, and better yet, multiple persons, who you trust and cherish and can speak truth in love to you as you all work on growing into better people.
I am thankful for their friendships and for the incredibly fun times we have together each year!  I know we'll continue to make these times a priority, even as the years roll by.