So, a whole lotta stuff happened
Uhh, sheepish grin…Sorry to all my fans who have probably given up on me…
So we had Christmas, New Years, some other fun stuff, Lucas and I learned a lot about ourselves, work got hard/better/great, took a break from training over the holidays, gained a few pounds, got used to sleeping more, started training again under my coach Curt Chesney, resumed Spanish classes, got some cool new Tyr products in the mail, my parents visited for a week, I went to a great Mat Kearney concert in Denver with my love, went snowshoeing in Rocky Mountain National Park with our good friends Lauren and Adam…
and you're up to speed. WHEW! Thanks for holding on and continuing to check my blog… I promise to get back on a more regular posting schedule now.
I must say that 2011 was a great experience for a first-year pro attempt. I made some foolish mistakes but none that cost me too much, and instead I learned how to pay more attention and that the details really matter quite a bit when you're playing with the Big Girls. I learned more about nutrition and some specifics about training, I learned that race wheels are TOTALLY WORTH IT, and to check your wetsuit for holes prior to 10 minutes before the race starts and you rip a huge one in your leg, that warming up before the swim is a good idea (aren't we going to swim enough that that warm-up is sort of "included"?…guess not), to set your race morning alarm clock earlier than you want to (way earlier) so you don't almost miss the start (yeah, I guess that's worth it)…and to be uber-thankful for your boyfriend who does tons of bike maintenance and puts your race stickers neatly and looks up directions on how to get to the race site. It's a tragic situation to have raced really well on what was not actually the course. (That didn't really happen to me, don't worry).
Christmas was spent in Nashville, TN with Lucas and his family who LOVE Christmas and really do it up in the decorations and gifts and home-cooked southern food (I think that's mostly where the few pounds came from..TOTALLY worth it!!) We had a wonderful time there visiting with all parts of his family.
New Year's Eve was great – neither of us were up for a big-deal event, and we ended up going on a trail run, relaxing, spectating a "Beer Mile" at a local track (participants run 1 mile on a track and must drink an entire beer before starting each lap), writing Bucket Lists (not resolutions, mind you), attending a casual party at one of my senior clients' house, taking a nap, and then hiking up Mt Sanitas (just behind our apartments) around 11pm so we could be up there at midnight. It was awesome! Such a peaceful and lovely way to bring in 2012.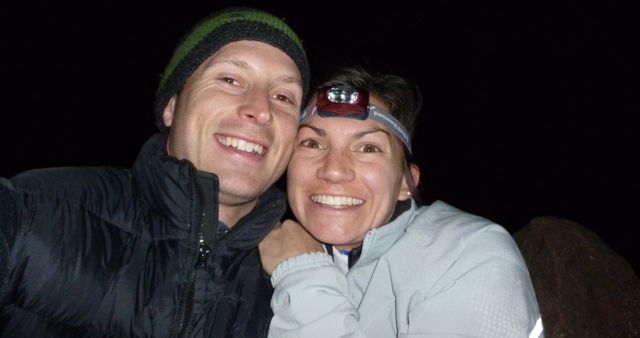 My parents Nancie and Jerry came for a week-long visit in January. They stayed in my tiny apartment which I cleaned out, cleaned up, made some finishing touches and dubbed "B&B Whit" (booked solid except for very special guests…). We had such a wonderful time, and Lucas was able to join us for lots of these fun events. We went out to eat (so many fun places in Boulder and surrounding areas…a few that received high marks: Tahona, Oskar Blues, Snooze, Crepes a la Cart), saw some live music, were "serenaded" by a surprise group of bag-pipers at a local brewery where we were eating dinner, had great conversations, took some lovely walks, Lucas drove us in a huge loop from Boulder up into the mountains to some little towns along the Peak to Peak Hwy and down into Black Hawk/Central City, Morrison where we saw Red Rocks Amphitheater, Golden, and back to Boulder – a great tour! It was really great to have my parents here; I love them so much!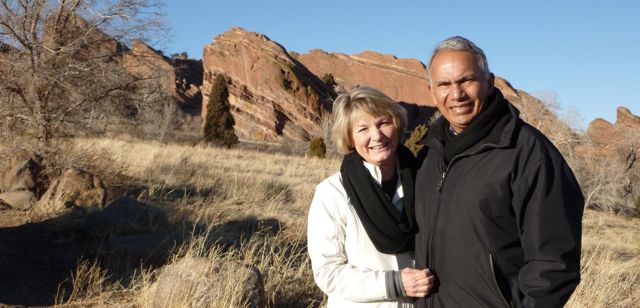 This year my racing will begin in May – so I am back on the training plan. I have high hopes that this year will build on last year (and the one before that); so glad to still have Curt coaching me, and feel like I do have some valuable experience under my belt. Looking forward to what else is in store for me to learn and grow from, and hopefully some more success (and prize money!)